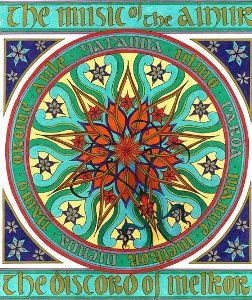 Becky Carter-Hitchin
Tom Shippey
Riv Res and I sat in an auditorium at Marquette University in Milwaukee, Wisconsin, last fall, two of several hundred conference attendees waiting to hear Tom Shippey speak. The crowd was about one-third academics, one-third serious Tolkien students, and one-third people wearing Elvish jewelry, but for most of us, this was to be the high point of the conference, and we were abuzz with anticipation. Out walked a professorial type, balding and tweedy. Undoubtedly he smoked a pipe. Or at least wished he could.
The microphones had been acting up all day. Rather than relying on unreliable technology, Shippey easily filled the lecture hall with his rich voice with a talk that was deeply insightful, philological, cleverly written and delivered, occasionally hilarious, with a few dry zingers that not everyone caught. It was not only the best lecture on Tolkien I had ever heard; it may have been the best lecture—period—I have ever heard, and that, my friends, is saying a lot!
Tom Shippey, the author of The Road to Middle-earth, taught at Oxford, overlapping chronologically with Professor Tolkien and teaching the same syllabus, which gave him an intimate familiarity with the poems and languages that were a primary stimulus to Tolkien's imagination. He subsequently held the Chair of English Language and Medieval Literature at Leeds University, which Tolkien held early in his career, and he currently holds the Walter J. Ong Chair of Humanities at St. Louis University in Missouri.
This introduction to Shippey, from his
J. R. R. Tolkien: Author of the Century
, explains why Tom Shippey may be uniquely qualified to teach us about Tolkien: the Professor of The Professor!
Here is the place to talk about Shippey's books, articles, and lectures. Courtesy demands that you familiarize yourself with the
House Rules
before posting.