Members' Essays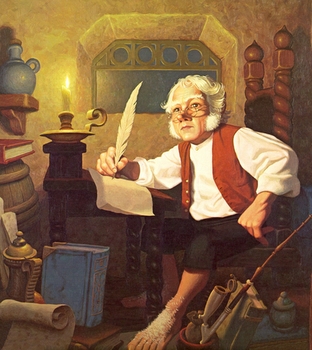 Bilbo at Rivendell
© Brothers Hildebrandt
We were so impressed with the essays submitted to the Christmas Essay Contest that we have opened a new forum devoted entirely to members' own scholarship. This will house the essays we've already written and hopefully encourage some new ones.

If you have long been thinking about a favourite Middle-earth subject now is the time to pull those scattered ideas and notes together, give them a bit of a polish and share! Get some feedback on those ideas and let's see what new regions we can travel to together. Occasionally we might suggest a theme to give us a group focus.

If you can reference sources then great – but don't be put off if you can't, we just want to get you writing, thinking and having some fun expanding your ideas beyond the confines of the usual post.
You will be able to start a new thread yourselves for each essay in this forum. This will give us space to discuss them and it will mean we can all easily find our work again in the future,

so please use the title of your essay as your thread heading.

Just click on the 'New Topic' button on the left, enter your title and you are away!
This thread is for your questions, announcements and suggested themes. Let's get writing
.