Of Tuor and his coming to Gondolin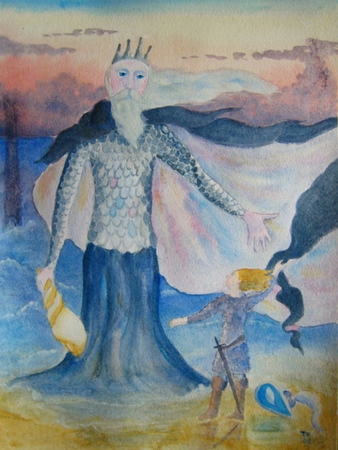 He cast im a lappett
[copyright]Marbretherese[/copyright]
I will leave now the grey land of my kin that are no more and I will go in search of my doom!
In this story Tuor, son of Huor, son of Hador takes up his destiny. Tolkien weaves a tale of fate, of trust and belief in hope. He also grants Tuor one amazing gift, the honor to be a representative of Ulmo himself and to become a legend. Let us talk about the symbolism used by Tolkien, the grandeur of the house of Turgon and the beginning of the end of doomed Gondolin.
As we share our thoughts about the story of Tuor, it may be helpful (but not necessary) to have a copy of Karen Wynn Fonstand's
The Atlas of Middle-earth
on hand.
Pages 12-15 show maps of place names through out Tuor's journey.
And as always, remember our
House Rules