A Description of the Island of Númenor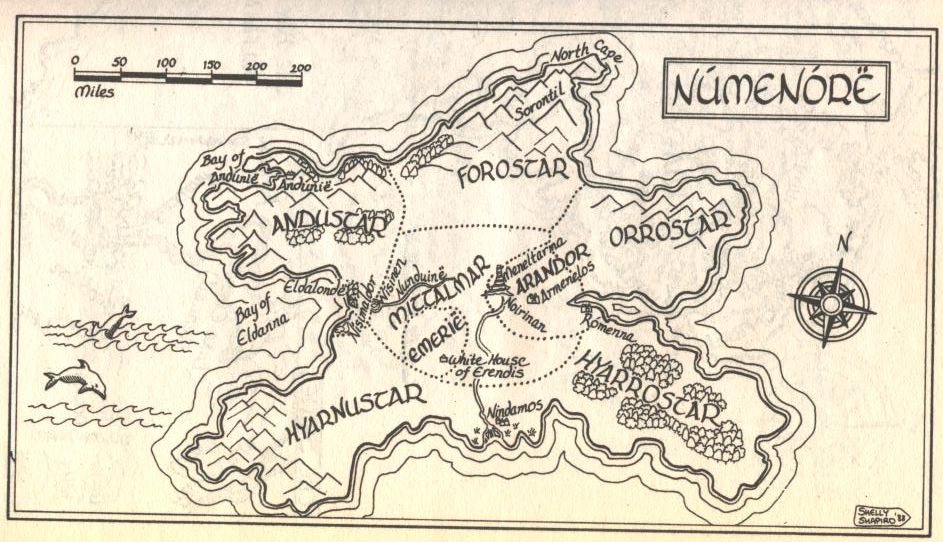 © Ballentine Books
*Click on image to enlarge
In this post we can discuss the isle of Númenor and the importance of it's place in Tolkien's history of Middle-earth.

Perhaps this type of chapter would turn off any non-Tolkien reader and in fact, may turn off just about anyone else as well. Why do you suppose it was important to create such a detailed account of this doomed island? We know the fate of men depends on this race of peoples. What would have become of Middle-earth without the Númenoreans?

There is much to discuss on this chapters merits and importants. Feel free to raise more questions about it in this thread.